About
Vanessa Horabuena
I am a Christian artist who is passionate about uniting painting and worship. Everything in my life and my work comes through the blessings and spirit of my Father. Through the gifts He has given me and the power of The Holy Spirit flowing through me, I hope to create pieces that tell a unique story and ultimately bring honor and glory back to God.

My heart is to share with others the connection I experience with the Lord when I am freely creating and worshiping Him. My hope is that, through my works, others might also encounter God's overwhelming love and passion for His people.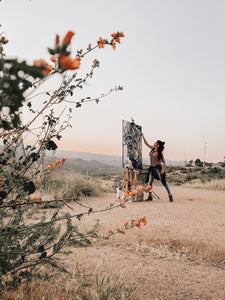 Click the Video
to hear the story God & I are creating together, my story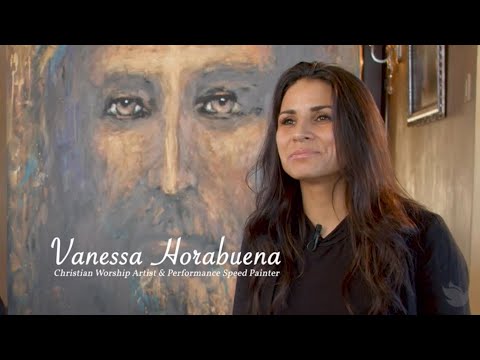 My
Background
I have always felt led to ministry, but being raised in a family of entrepreneurs led me to start my  first business, a pooper scooper called Holy Crap which was later renamed, BEWARE of the dog…poop. True story. I love being a business owner, but I've always felt that one day it would be a stepping stone into ministry, and that's exactly what it has been.
I started a small advertising business in my early 20's and later I became business partners of a boutique with a good friend of mine. At this time, I was also struggling in my personal life with many issues and didn't know how to process them.
This led me to counseling with a Senior Pastor at my church CFTN, Dr. Allan McCray. He helped me  process the pain I had experienced by pointing me toward God's truth, grace and unwavering love for me. After only 3 sessions, I picked up my art pencils after 8 years of creating nothing and I started to draw again. Soon after, I tried my hand at painting and the rest is history. It was as if I had been painting all of my life. I knew this was what God had planned for me all along. It was truly my stepping stone into ministry.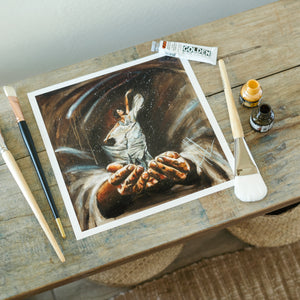 No One Can Tell Our Story Like We Can
My story is being told of the Faithful God who has been with me all of my life. His faithfulness has permeated through every season I've gone through. Since I was a child He has had a special hold on me. I came from a dysfunctional upbringing and suffered neglect and sexual abuse from distant relatives. The Lord has walked me through my lifetime of healing. Much of my art is telling that story and also encouraging others who are struggling in their journey. It's a story of Hope, not perfection, a story of a masterpiece being created even through many mistakes. God is the artist, making beauty out of my ashes. He is the Great Artist and He will complete the work He began in you!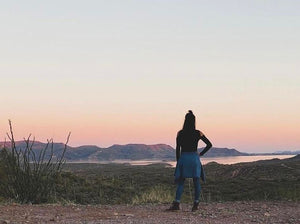 The Heart of Eden Ranch
The Heart of Eden Ranch will offer women who have experienced childhood abuse a safe place to walk through the process of healing. The Ranch will offer equine therapy, gardening, and art therapy to help connect women with their God given gifts and provide them with a God-centered experience as they journey toward healing and wholeness.
The land God led me to for this vision is 109 acres north of Phoenix, Arizona, overlooking beautiful Lake Pleasant. The land is an oasis in the desert - a land that gives and supports life. If you would like more information about the vision, or to donate, please follow the link below.
Learn More