Come Visit
Vanessa Horabuena's Arizona Art Gallery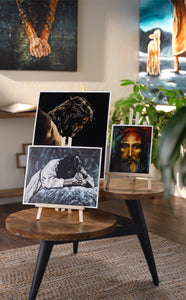 See Vanessa's Art in Person
I would like to extend a warm invite for you to come and visit my gallery, located in Tempe, Arizona. I hope this space is a place where you feel welcome to come, pray, seek the Lord, and find comfort for your heart. There are many chairs throughout the gallery, and soft worship music plays continually in the background, perfect for a morning Bible study as you enjoy the artwork.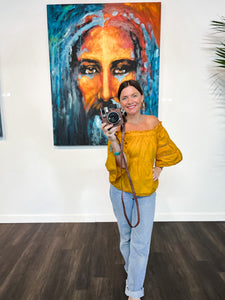 Snap a Pic!
Before you leave, be sure to have your picture made and take a moment to sign the guest book. I love reading your messages and seeing everyone who has come through these doors.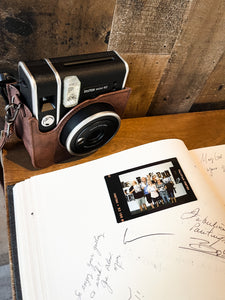 Where We're Located
3220 S Fair Lane
Suite 102
Tempe, Arizona 85282

Located less than 10 minuets from the Sky Harbor Airport, perfect to stop by even if you're just passing through town.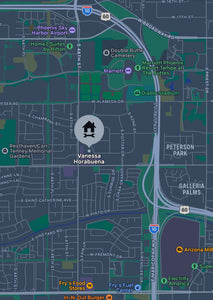 Gallery Hours:
Monday-Saturday 10am-6pm
Phone Number: (602) 441- 4798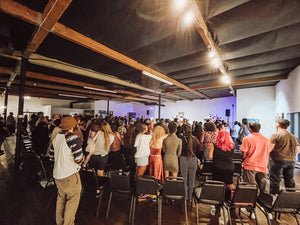 Events at the Gallery
I love doing these events at my gallery, it is such a blessing to connect with so many of you in person as we gather together to worship the Lord with our gifts.

Be sure to sign up to my newsletter and follow me on social media to hear about upcoming events. I hope to see you there!
Would you like to host an event ?
I'd love to hear what you have in mind! A women's Bible study? A private worship painting for your loved one? Maybe your church would like to host a special evening of ministry. These can be private events, or we can collaborate and open it to the public. I look forward to hearing from you.

If you'd like to schedule your own event hosted at my gallery, please send an email to events@vanessahorabuena.com.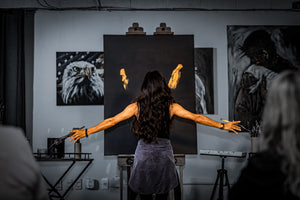 Stay informed
Upcoming Events
Sign up to my newsletter to receive information about upcoming LIVE events, new original artwork, and product sales, all delivered right to your inbox.